Taronga Zoo Upgrade, Current Hi Tec works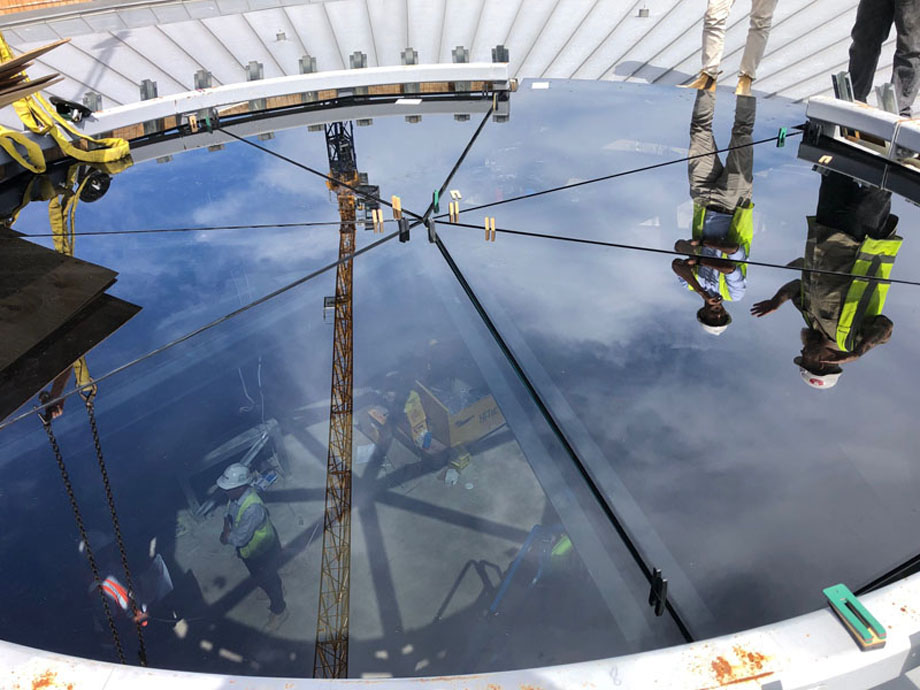 Recently Hi Tec were awarded the glazing component to the latest up-grade of facilities at Taronga Zoo in Mosman, at the edge of Sydney Harbour.
The fifteen month project by Taylor Constructions due to finish in September 2019 is for a Guest Lodge, Restaurant and Residential Pods.
The Guest Lodge has a series of sliding and stacking doors, fixlight screens, an elliptical louvre blade canopy around the circular perimeter at roof level, and a circular glass rooflight.
Fixed-lights, bi-fold doors, and curved glass including a stairway with stainless steel spider fittings are a feature of the Restaurant, while the Residential Pods have full length sliding doors and windows.
The continuing theme between these buildings are vertical perforated decorative aluminium sun blades, and leaf frit patterned glass canopy walkways.
Gallery
Final images will be posted on this blog upon completion of the works