About Us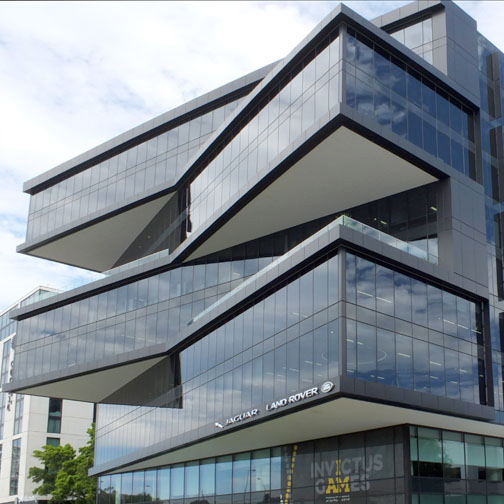 THE HI TEC GROUP OF COMPANIES
Hi-Tec Windows began in 1990 with founding directors Dwaine Schuman and Richard Sheils forming a company that would quickly establish itself as an all-encompassing facade solutions provider for commercial projects, developing a reputation within the building industry for quality work delivered in a timely manner and to budget.
Hi Tec Glass was formed shortly afterwards when an opportunity arose to become involved with Ritec International, the manufacturers and distributors of the ClearShield System of glass surface renovation and protection products. Nearly 30 years on and Hi Tec Glass are an Australian  market leader in the high-rise commercial and construction sector, with numerous major projects involving all of the major builders, facade installation companies, building management and facade engineers.
Less than 10 years later they acquired what would become Hi-Tec Systems, to better service the needs of their loyal clients. Headed by Lindsay Callaway, Hi-Tec Systems expanded Hi-Tec Windows' already broad skill base and product offering to include the unique Hi-Tec Systems Louvre system. Within 5 years Hi-Tec Skylites joined the team to round out the Hi-Tec group, and with this addition came the entity's Skylites system – another product that offers an innovative design component to commercial projects.
Working with glass and aluminum facades, curtain walling, frameless glass, high-rise residential doors and windows, architectural balustrades, toughened glass assemblies, frameless glazing, and cladding, the dedicated staff at Hi-Tec are experts at customising solutions to suit projects of all scope and budget, with their focus on large-scale projects such as the Norwest Business Park.
With a strong network of sub-contractors and project managers to deliver exceptional product, and sustained focus on research and development, Hi-Tec has positioned itself as a market leader in the field. Focusing on the company's core values of quality and safety, Hi-Tec's customers receive superior quality products and engineering services to completely fulfill their needs and expectations.
RECENT WORK
Recent jobs completed by the Hi-Tec group include: